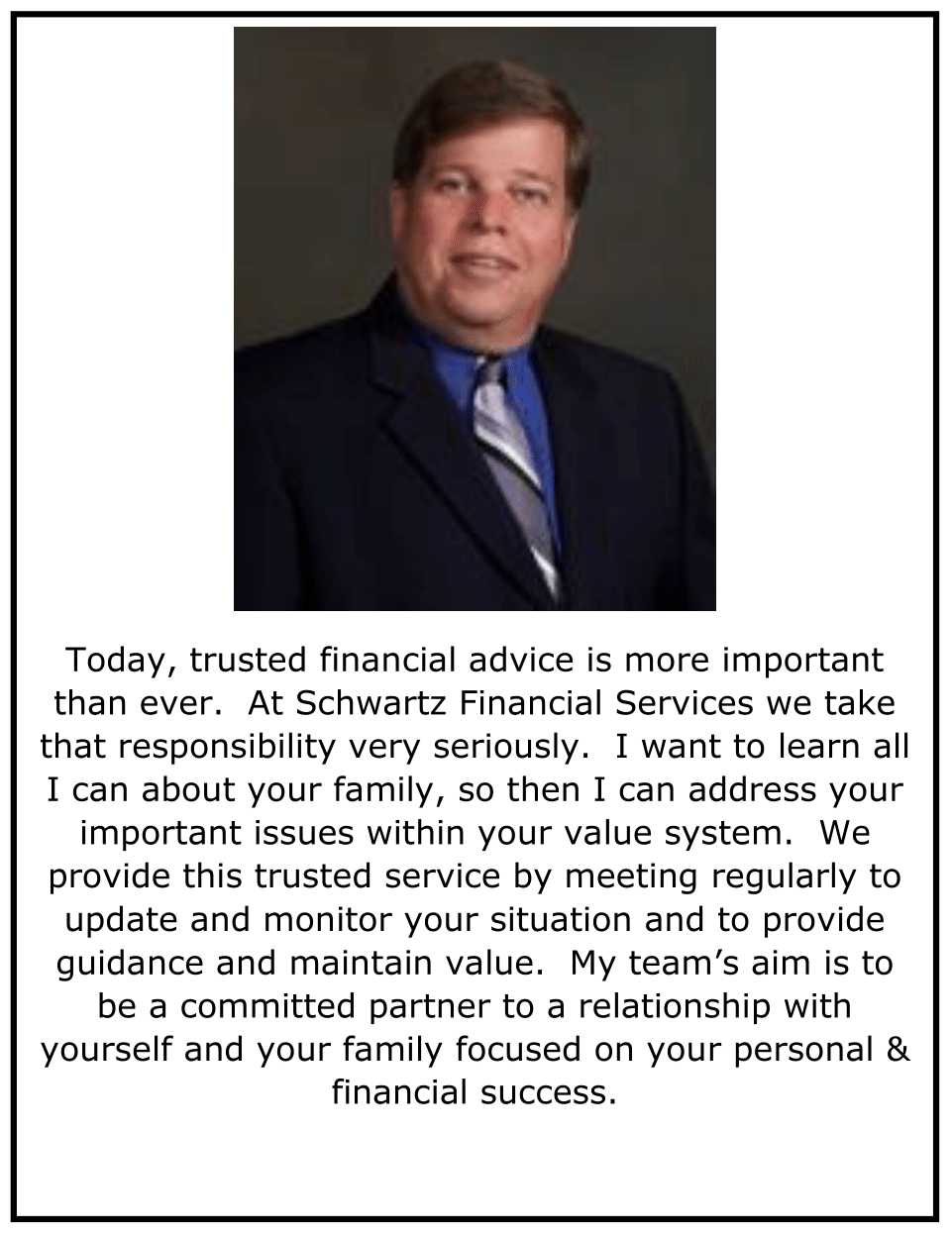 Who we are: We work with wealthy clients, business owners and professional athletes to mitigate risk thereby protecting wealth to pass along to future generations.
How we do what we do: There is no magic solution. Each client and family is different. We meet with clients often to better understand their needs and adjust our process along the way based on those conversations.
How can we help you: Again there is not a stock answer, give our office a call and set up a no obligation appointment to see if our office can be of help to your family.
Contact Our Office to
Join Our Mailing List
Your Financial Security is Our Business
For the last 35+ years I have been an Independent Wealth Manager focused on Comprehensive Wealth Management for Affluent Families, Professional Athletes, Business Owners, Corporations and Executives.

Helping clients attain their financial independence and transform hard-earned wealth into a lasting family legacy is what attracted me to the financial services industry after having my own father pass away when I was 7 years old. After 35 years, that same passion is what drives every decision I make as I help clients & their families bring together all the pieces of their financial lives.

Most importantly, I help clients sort through the abundance of financial information available to narrow down what is important to you and your family. I believe strongly in a team based approach. Through close collaboration with your other professional consultants – accountants, attorneys, tax professionals – I help synchronize the efforts of your entire team, providing a clear picture of all the pieces that need to be considered in order to achieve your goals.

Above all, I get to know you and your family and to help identify any other issues (non-financial) that may jeopardize your successful outcomes. This is done by simply spending time with my clients and families to get to know them as friends and neighbors and not just account numbers.
Home